Apartments for Rent Alberta
Apartments for Rent in Calgary and Edmonton
Best known for its large oil industry, Alberta is Canada's energy province famous for its economic opportunities and high standards of living. While Calgary is the largest city in the province and was even named the most livable city in North America one year, Edmonton is growing rapidly and has been dubbed "Festival City" for the large number of festivals they host throughout the year. With so much excitement brewing in western Canada, Osgoode Properties is proud to bring our residential communities to the Canadian Rocky Mountains, confidently welcoming residents into beautiful rental suites of all shapes and sizes.
Featured Properties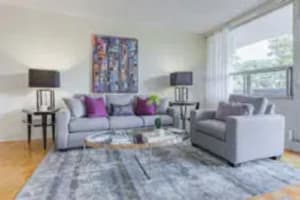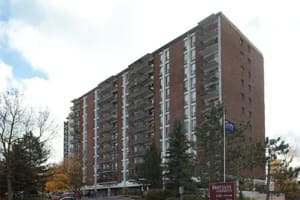 Neighbourhoods in the Alberta Region
Alberta is a place of incredible natural beauty, with clear blue skies over vast prairies in the south, the stunning, otherworldly Badlands in the east, and the vivid turquoise lakes and snow-capped peaks of the Rocky Mountains in the west. Come live in and explore the beauty of western Canada. Stunning provincial parks, thriving entertainment and beautiful architecture are calling you home to Canada's fourth largest province. Take a look at what Osgoode Properties has available for you in two of its most cherished cities.
Calgary - Mayland Heights
Located in Calgary's northeast with views of both the Rockies and the downtown skyline, this well-established, family-friendly residential neighbourhood has many great amenities nearby, including walkable essentials like schools, daycares, after-school programs, grocery and convenience stores, parks, cycling and walking trails, recreational facilities, and restaurants. The area is close to downtown and has excellent transit service, with access to both major bus routes and the C-Train. The Peter Lougheed Hospital is less than three kilometres away, along with shopping amenities like Sunridge Mall, Marlborough Mall, and Pacific Place Mall. The neighbourhood caters to families and seniors, with an active community association organizing events and activities. The Calgary Zoo, art galleries, and the Glenbow Museum are also nearby.
RENT AN APARTMENT IN CALGARY
Edmonton - Inglewood
The well-established family- and senior-friendly residential community of Inglewood offers easy access to Edmonton's downtown, Yellowhead Trail, and Anthony Henday Parkway, as well as great public transportation via the main transit station located at Westmount Mall. The neighbourhood also offers recreational facilities, green spaces, playgrounds, daycares, community centres, professional services, seniors' communities and support, and several schools from elementary to high school. There is also a great cycling route and a completely separate bike and pedestrian trail running along the eastern edge of the neighbourhood. Nearby amenities include eclectic art galleries and independent gifts, design, fashion boutiques, and plenty of buzz-worthy restaurants serving farm to table fare.
RENT AN APARTMENT IN EDMONTON