Outdoor winter activities can help improve cardiovascular health, reduce stress and anxiety, and even your improve mood. They're also a great way to make the cold months more enjoyable! From skating, sledding, skiing, or even just a brisk walk, there is so much to do this season. Whatever your preference is, with the right gear and preparation the cold can be fun!
Whether you're an avid outdoorsperson or a novice looking to try something new, here are some outdoor winter activities to check out in your area.
Sledding
Sledding is great exercise for kids and adults alike. Walking up and down the toboggan hill repeatedly will increase your heart rate, helping to strengthen your cardiovascular health while giving your leg muscles a good workout. All that fresh winter air can help you reset mentally, reduce stress, and offer a break from stagnant indoor air. It's also affordable, easy, and fun! Be sure to check the conditions and avoid areas that have a lot of trees, roadways, or creeks.
Bundle up and check out a hill in an Osgoode Properties neighbourhood near you:
Ottawa Gatineau Calgary Edmonton Kingston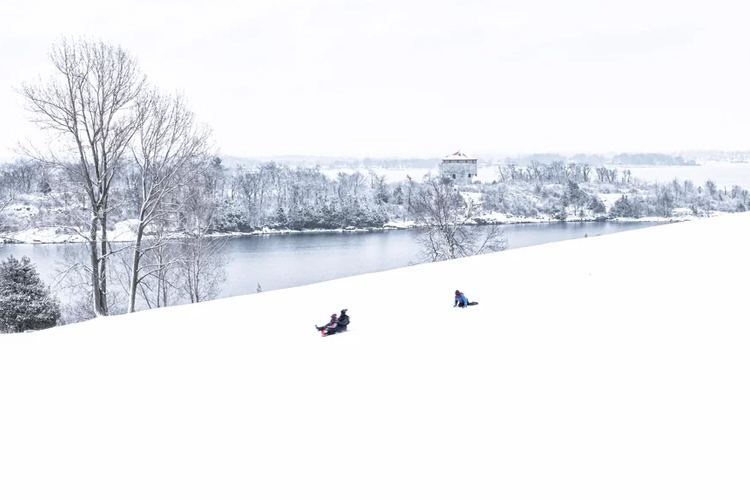 Fort Henry Toboggan Run, Kingston. Photo courtesy of Iris Van Loon Photography
Cross Country Skiing
Cross country skiing is a fantastic winter activity that allows you to explore the great outdoors while getting in a great workout! It is a low impact form of cardio that helps build strength and endurance in the legs, core, and upper body. Hit the trails and explore while improving your balance, flexibility, and coordination!
If you are resident in one of our Ottawa neighborhoods check out Kichi Sibi Winter Trail! Sponsored by Osgoode Properties, this free-to-explore trail stretches along the Ottawa River Capital Pathway, from the LeBreton Flats just west of Parliament Hill to Dominion Station. The trail is groomed and features two sets of tracks dedicated to cross country skiers.
Find more trails near you at one of the links below:
Ottawa Gatineau Kingston Calgary Edmonton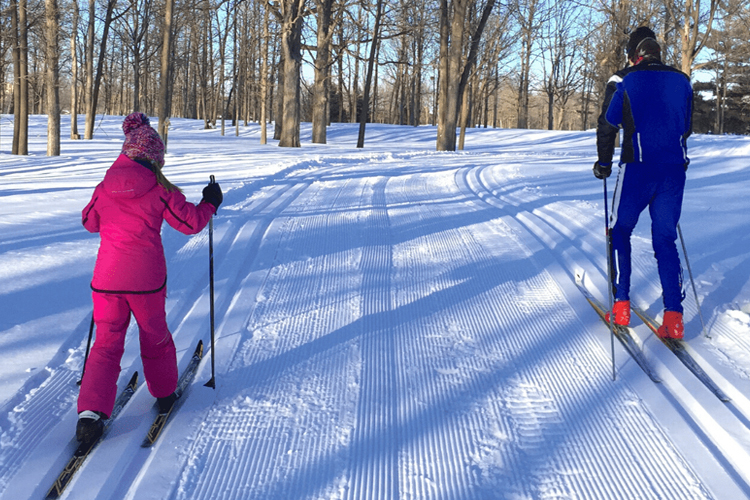 Kichi Sibi Winter Trail in Ottawa
Skating
Canadians are no stranger to skating! A staple Canadian winter activity, there are many outdoor rinks available to the public. Skating is a great aerobic exercise that targets your legs, core, and strengthens endurance. It can also be a fun outing with friends; grab a hot chocolate to keep warm and hit the ice!
Check out some skating rinks in an Osgoode Properties community near you:
Ottawa Gatineau Edmonton Kingston Calgary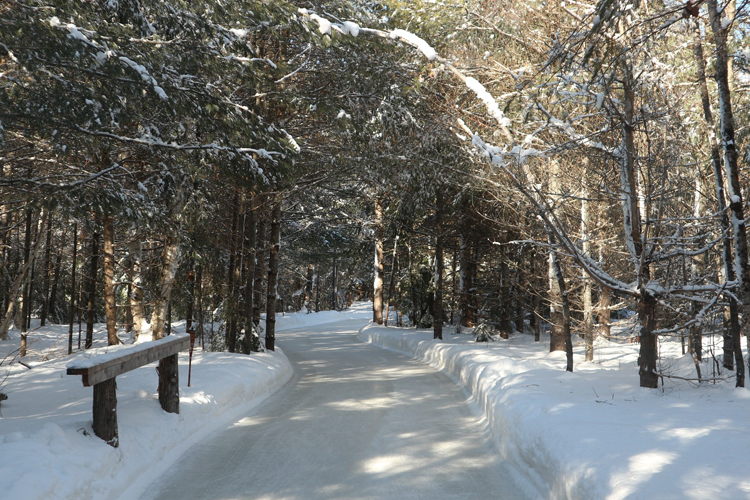 Snowshoeing
Spice up a brisk walk and strap on a pair of snowshoes! Walking in snowshoes is hard work; you can burn up to 1,000 calories per hour all while exploring beautiful trails. It's a fun activity for the whole family, and a perfect opportunity to reconnect with nature to boost your mental wellbeing in the midst of winter! Many trails are free or low-cost to access, and snowshoe rentals are widely available if you're not equipped with a pair of your own.
Find some great trails to hit in your area:
Ottawa Gatineau Calgary Edmonton Kingston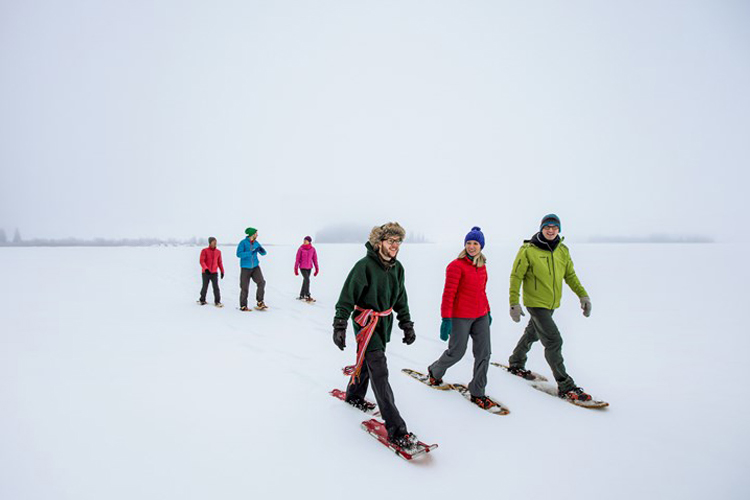 Snowshoeing in Elk Island National Park, Alberta
Hiking
Hiking is not just a summer and fall activity! In fact, hiking in cold air has been proven to increase energy levels and alertness, while the fresh air can help clear your lungs and improve your breathing. Surrounding yourself in beautiful winter landscapes is peaceful and can help de-stress your mind. Take in the sights and bring your furry friends along for the walk. There are sure to be many opportunities to snap a couple pictures!
Check out these gorgeous hiking spots in your region:
Ottawa Gatineau Edmonton Calgary Kingston
Winter trail in Gatineau Park, NCC
Snow Cycling
Cycling in the winter sounds odd, but it is a popular activity! Fat bikes, also known as snow bikes, are an off-road hybrid of the mountain bike. The bikes are equipped with oversized tires and a wider handlebar that allows you to ride on soft and snowy terrain. Snow cycling trails often range in level of difficulty from, beginner to advanced, and can be found close to any number of Osgoode Properties' rental buildings! Always wear a helmet, stay on designated trails, and follow the rules of conduct on multi-use trails that are also used for other winter sports.
Check out a cycling trail in your neighbourhood:
Ottawa Gatineau Kingston Edmonton Calgary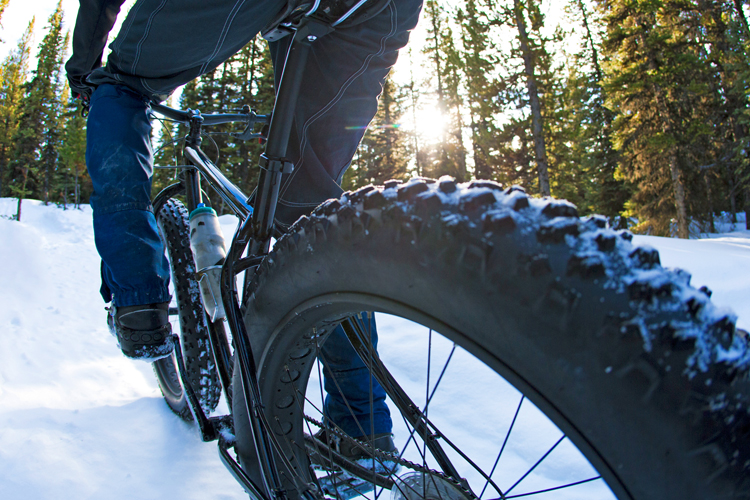 Fat biking, photo courtesy of the City of Edmonton
Downhill Skiing or Snowboarding
Downhill skiing or snowboarding is so much fun for those who enjoy speed and adrenaline rushes! New to the sport? Lessons are available for those wanting a thrill. But remember – you'll be feeling the aftereffects of this workout! Skiing and snowboarding can be strenuous, both requiring balance, coordination, and a lot of cardio. They're great activities for those looking to have fun all while improving your overall fitness level.
Make a day trip out of this activity with family and friends and create some fun memories at one of these spots near your home:
Ottawa Gatineau Calgary Edmonton Kingston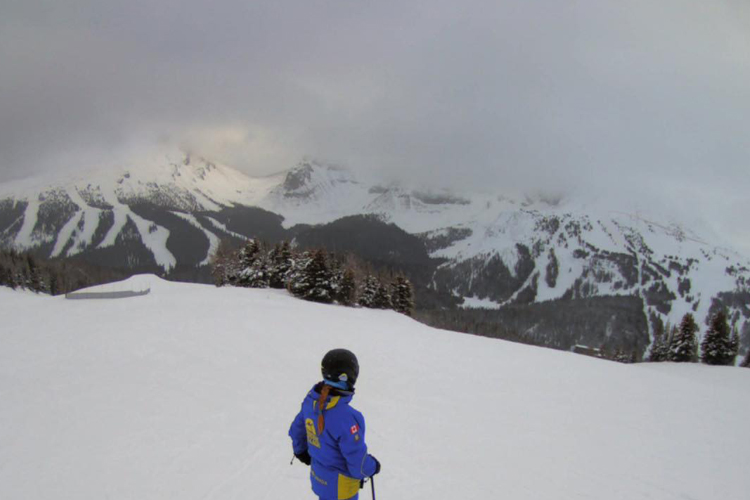 Sunshine Village Ski Resort in Banff, Alberta
This winter don't let the weather keep you from staying active. Enjoy the outdoors and embrace all the fun this season has to offer – regardless of where you live!
Check out our blog to find more fun activities in your area, just filter by your location!