If you're looking for some winter activities to participate in this season, we've got you covered. Whether you're looking for fun activities to do with your friends, family, or if you're in need of a quick winter getaway, this is a reminder to plan some extra FUN into our chilly winter season!
Ottawa
Explore the Central Experimental Farm
Escape to nature at the beautiful Central Experimental Farm, just a few kilometres from downtown Ottawa! Dog-friendly, family-friendly, this is a wide-spread open area featuring a variety of paths to explore and interesting things to see for both you and your furry friends. Visit the Ornamental Gardens for a relaxing stroll, or the Dominion Arboretum to take in the stunning trees and winter scenery.


By @bellathedooodle on Instagram
Skate at Stittsville's Newest Attraction: Icelynd Skating Trails
Although Ottawa is best-known for its iconic and central Rideau Canal, there are plenty of new skating trails nearby for you to explore as part of a winter getaway. As Ottawa's newest winter wonderland attraction, Icelynd Skating Trails certainly does not disappoint. Located minutes outside of Stittsville on Fernbank Road, this attraction is not one you will want to miss out on this season! Skate through beautiful winding paths inside almost 100 acres of natural woods. For a truly magical experience, visiting this attraction at night is highly recommended – resulting in a memorable experience illuminated by charming twinkling white lights and solar lighting throughout.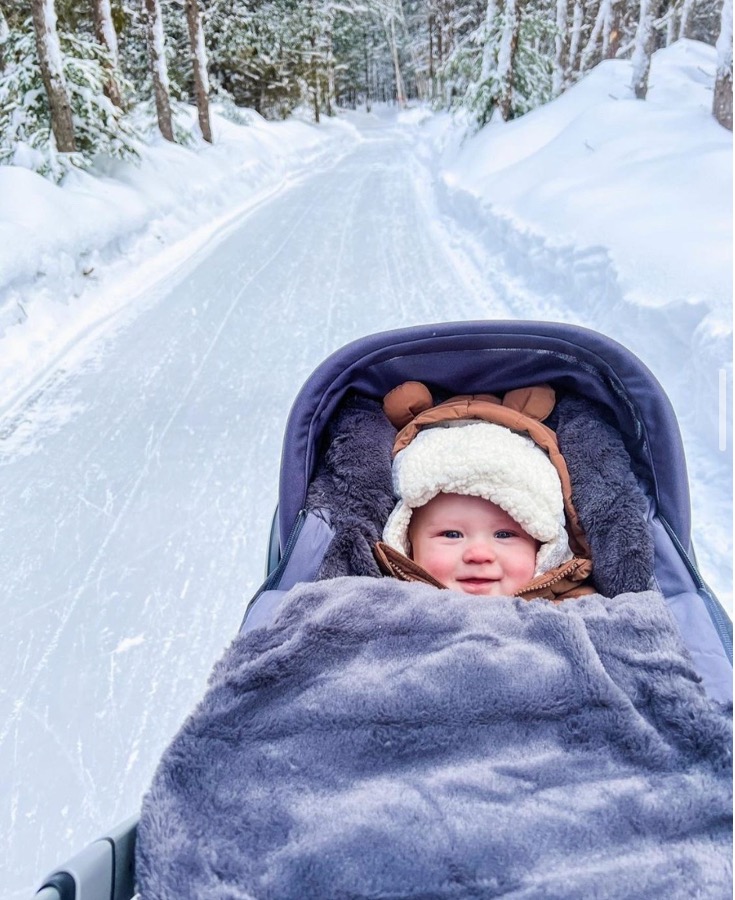 By @icelyndskating on Instagram
Gatineau
Skate Through the Forest
The Ottawa/Gatineau region has also recently become home to multiple skating-through-the-forest experiences. Patinage en Forêt is in Lac-De-Loups, Québec, approximately 45-minutes from the city of Ottawa. A visit to this Instagram-worthy destination allows you to explore one of Gatineau's beautifully serene forests on skates – imagine freshly fallen snow, catching a glimpse of winter wildlife, and even a toasty hot chocolate to warm you up before or after your adventure!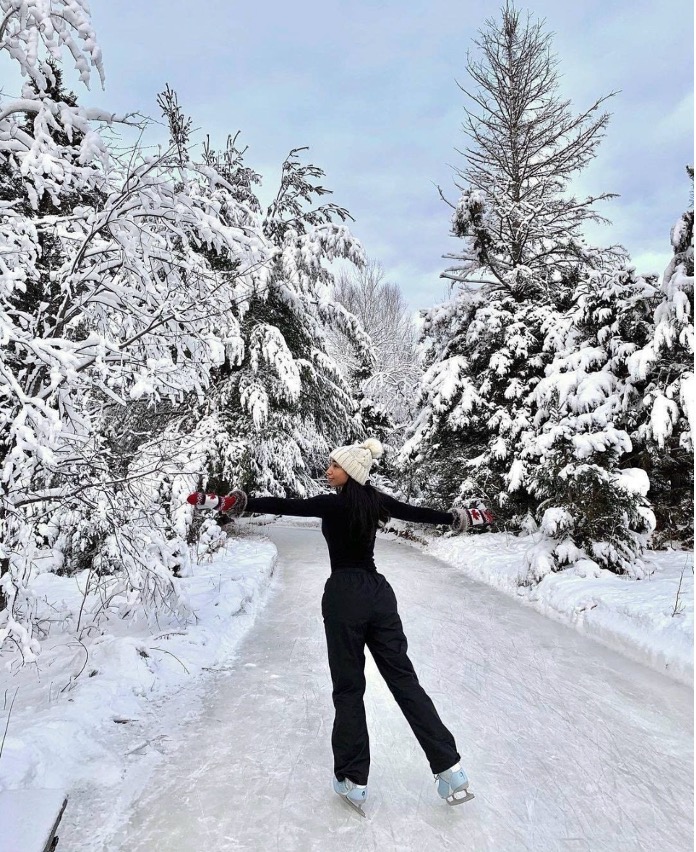 By @canadiancourt on Instagram
Wildlife Exploration at Parc Omega
Explore the wildlife park during the day, and sleep with the wolves overnight! Parc Omega is an interactive experience in Montebello, Québec, where you can be face-to-face with Canada's wildlife. Visit during the day to view (and potentially meet) over 400 animals that reside amongst the 12km driving trail and book an overnight stay with their variety of once-in-a-lifetime accommodations! Their 'Sleep with The Wolves' experience includes three cabin options at different price points with a view of not only the beautiful Québec forest, but wolves directly in your window.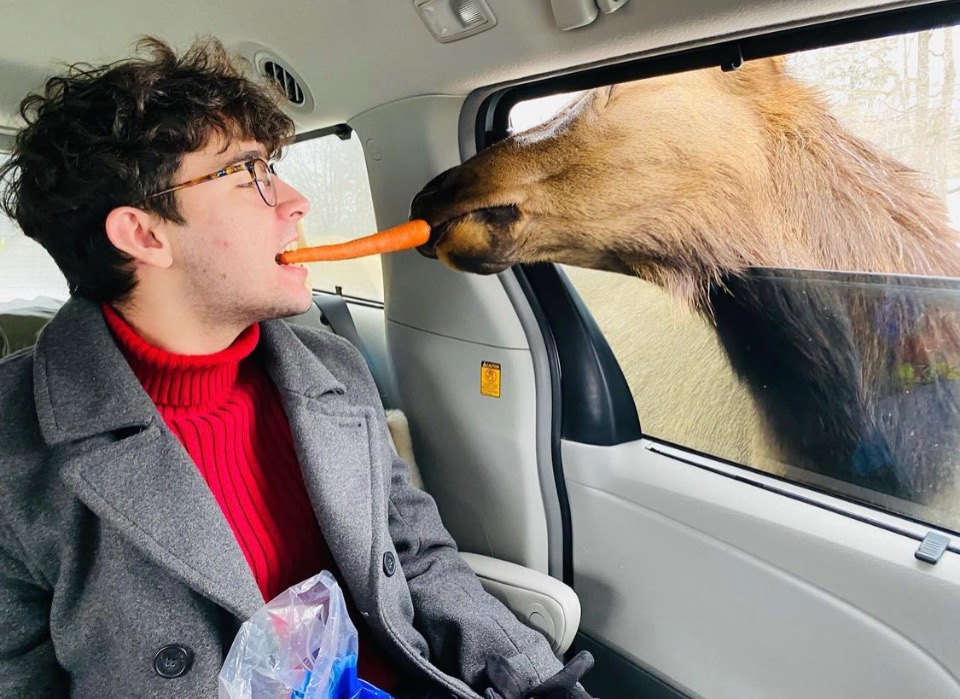 By @fantastrip4 on Instagram
Calgary and Edmonton
Soak in an Outdoor Pool
For those who prefer to spend time relaxing than taking on the slopes or the rinks, the Canadian Rockies Hot Springs are naturally fed soaking pools perfect for kicking back. Operated by Parks Canada, these springs are available in Jasper, Kootenay, and Banff National Parks. Available to visitors of all ages the iconic Miette, Radium and Banff Upper Hot Springs facilities offer a relaxing and easy to access pool experience!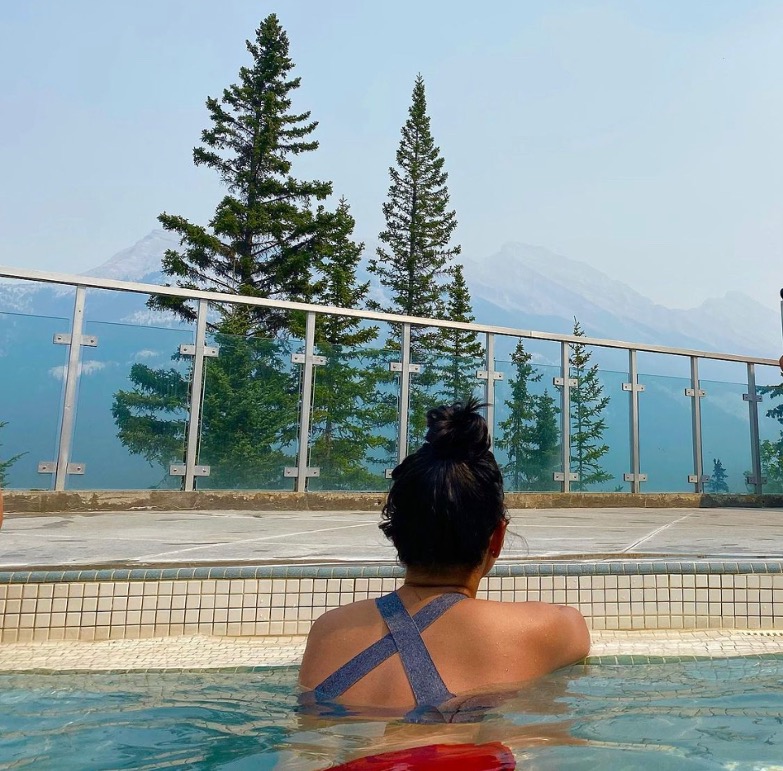 By @_her_wandering_soul_ on Instagram
Experience Snowshoeing
Picture yourself crossing a frozen, snowy lake as the knock-knock-knock of a woodpecker echoes in the distance. Strap on a pair of snowshoes (or rent a pair or two through Parks Canada) and experience an exhilarating winter adventure through Elk Island National Park either solo or with loved ones! Exploring during the daytime means that you may catch a glimpse of a bison plowing through the snow and exploring when the sun goes down means that there's a prospect of seeing the iconic Canadian northern lights. Which would you choose?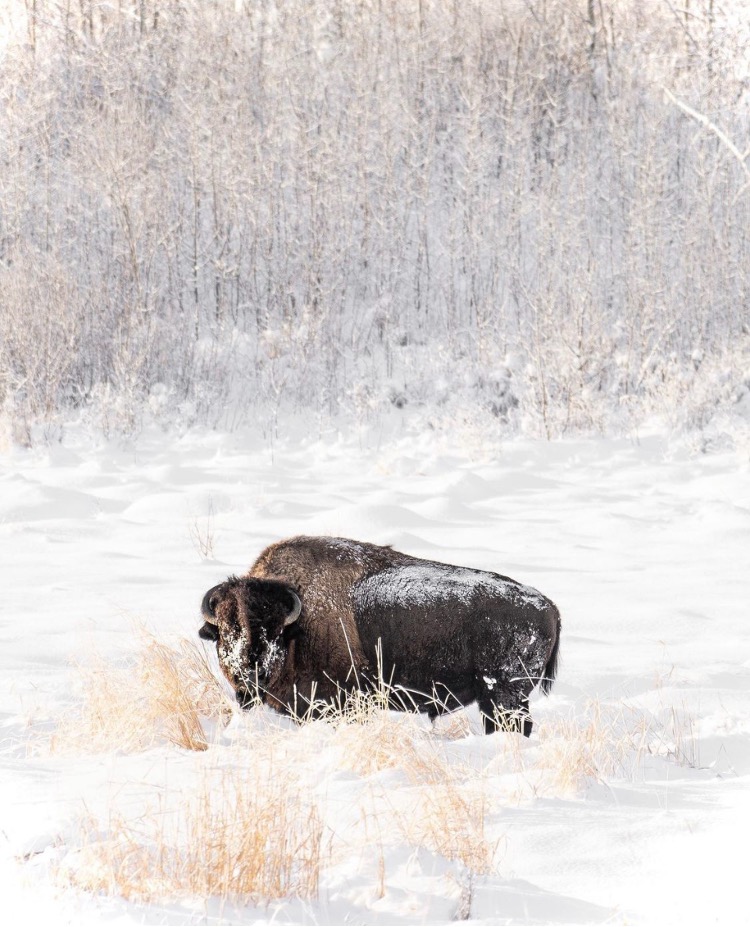 By @mimibikini on Instagram
Kingston
Tobogganing
No matter how old you are, tobogganing is a winter activity that will never go out of style. Kingston's Fort Henry is known for its educational history programs, but it also has an amazing toboggan run. A tip from an insider – there is ample parking located at the top of the hill, so make sure everyone has enough energy left to climb back up there at the end of your fun!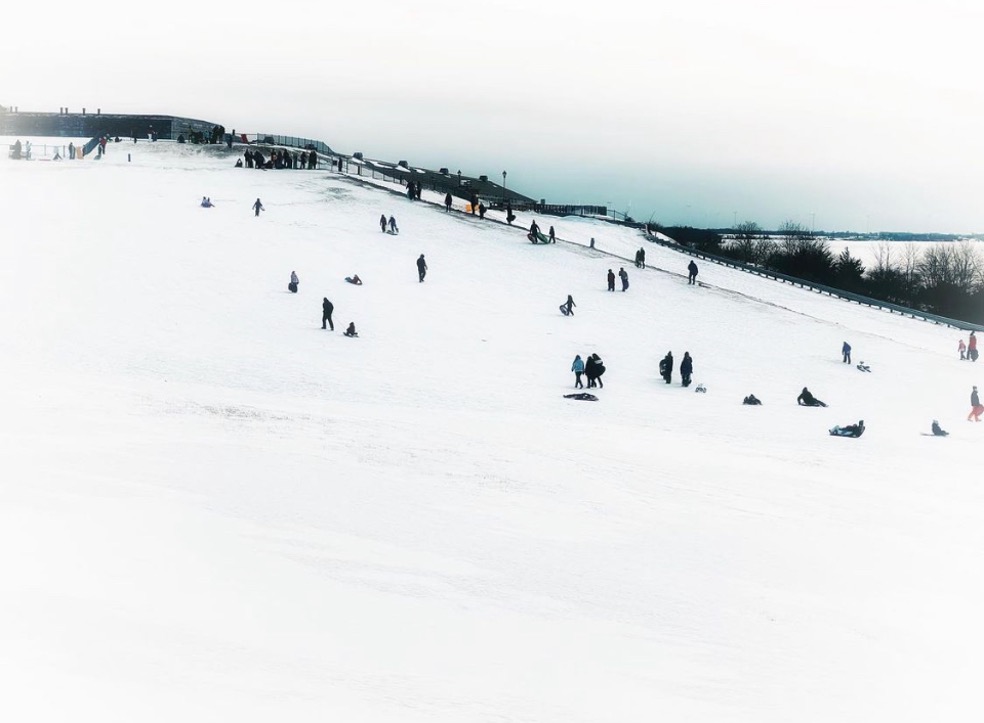 By @iriszz1 on Instagram
Ski or Snowshoe Through Cataraqui
Little Cataraqui Creek Conservation Area reins in more visitors than any other season during the wintertime. With 13 kilometres of regularly groomed cross country ski trails, there is even more off the beaten path for snowshoers to explore! There are over 394 hectares of land to be traversed – so what are you waiting for?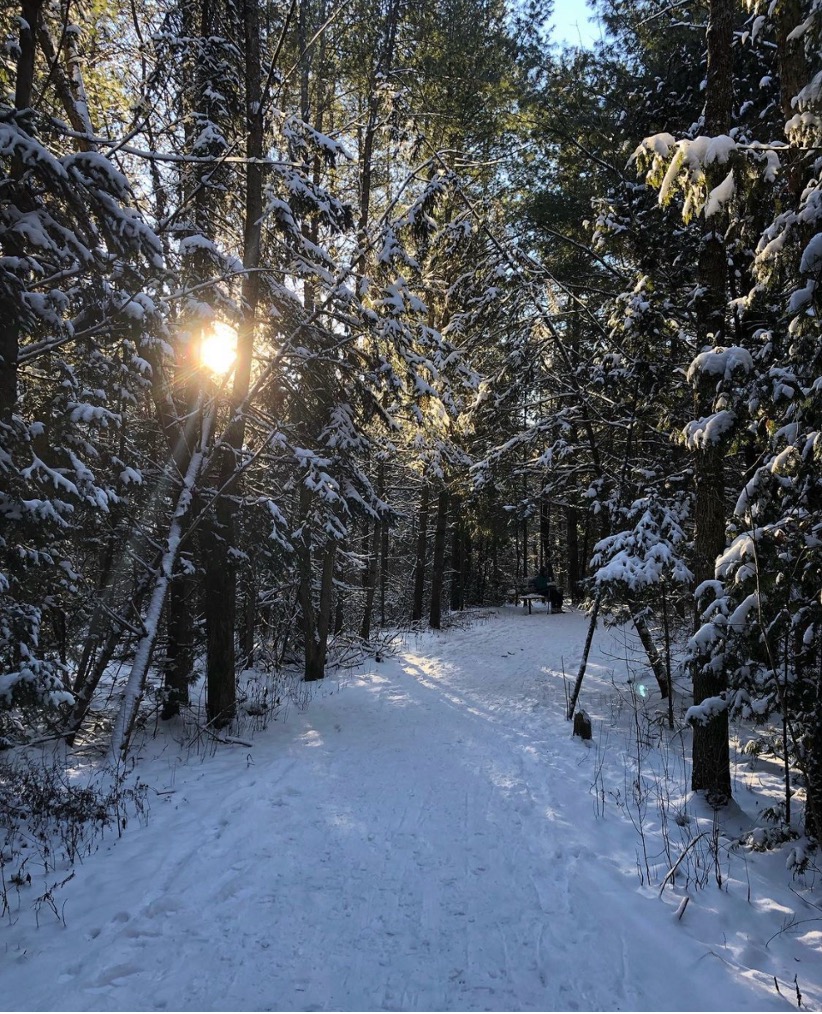 By @jodiosully on Instagram
Who says winter can't be just as fun as summer? It's all about layering up! The variety of activities available to us as Canadians are limitless. Whether you prefer going on a skating adventure in Gatineau or soaking all of life's stress away in the Banff Upper Hot Springs, we're very lucky to have these opportunities in our own backyards!
Cheers to a happy winter filled with laughter, adventure, and life-long memories.
Stay tuned for our second blog post of the month that will cover winter adventures and events perfect for celebrating on Family Day in Ontario and Alberta!