It's 2022 and as we continue to navigate a pandemic, working from home and spending a lot of continuous time in your space is the new normal, and therefore more important than ever to create an atmosphere that you love.
This is why we wanted to put together a list of our favourite design tips to help everyone make the most of their home, no matter what style or size!
Avoid Clutter
As mentioned in the first part of our "New Year, New Space" blog series, avoiding clutter and having a clean space is crucial for both the aesthetic look, and the functionality aspects of your home. Especially when you live in open concept layouts, clutter will make the space appear smaller and less organized. Try using functional storage boxes or bins to keep clutter out of sight, and make sure that there's more than enough room to walk around. For more ideas on how to declutter your home and how to keep it that way, read the first part of this blog series here where we deep dive into organizational solutions.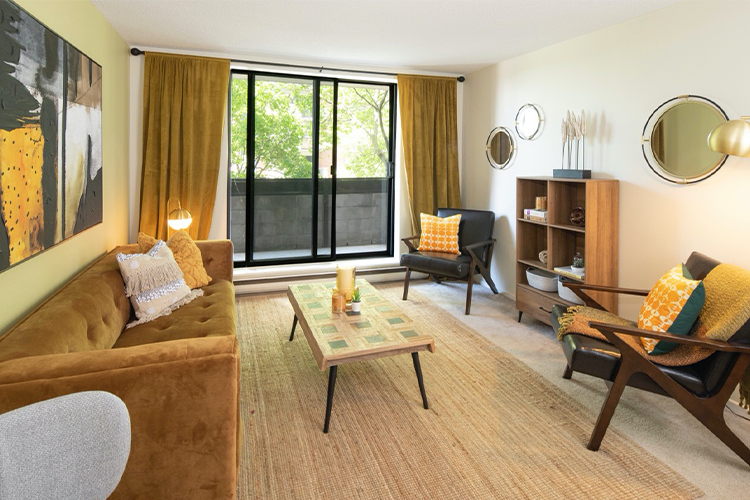 Photo: Lincoln Park Tower Apartments
Think Ahead
If you find yourself changing your space every few years (or months) when you get bored, invest in larger products such as sofas and bed frames in neutral colour palettes. These items cost more to replace, so make the best long term decision for your space, and for your bank account, by investing in high quality items that will stand the test of time – and will hold up through the duration of all your design phases! Don't underestimate the power of upgrading your interior by switching up smaller décor items like pillows, side tables, vases, and artwork.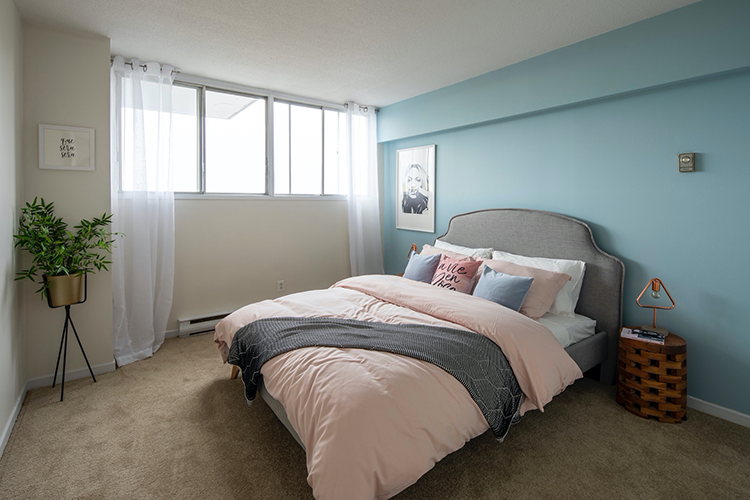 Photo: Le 700 St. Joseph
Section Out The Space
When living in a smaller space, it can be difficult to create design solutions that are functional and pleasing to the eye. We suggest sectioning out your space to give the appearance of more room by incorporating décor items like rugs, plants and side tables. Use these items to create a clear separation between spaces that are dedicated for different things, like your living room and your office.

Photo: Eastwood Park
Let There Be Light
There's no better way to add more square footage (without actually adding more square footage) than by adding the magic of mirrors to your home. Not only do mirrors provide reflective light to help brighten your space overall, but there are so many beautiful designs to choose from. Opt for frameless to create a minimal feel or add some creativity with a circle or arch shaped piece. No matter what you choose, variety is key – a combination of floor and wall mirrors are sure to create a look of the spacious atmosphere that you've been dreaming of.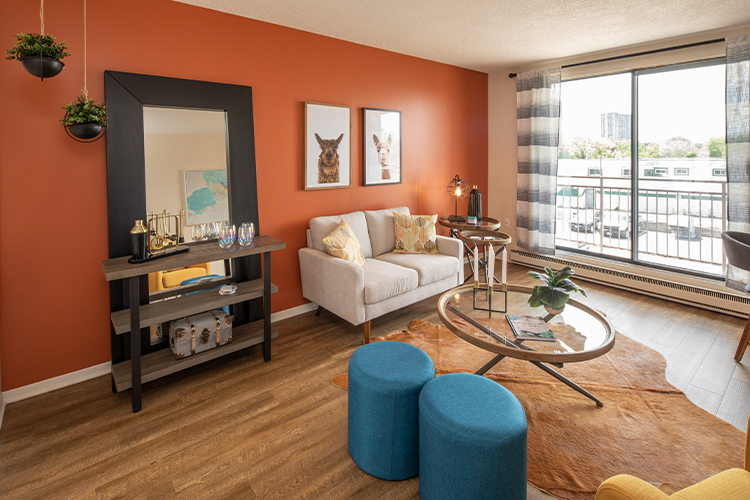 Photo: Lakeview Apartments
Bring The Outside In
No matter what size of space you have to work with, the list of benefits that come with incorporating plants into your design are endless. Indoor plants come in a variety of shapes, sizes, and with lots of possibilities to choose from when it comes to vases and pots. Not only will greenery enhance your home visually, plants have also proven to have many benefits to your overall physical health. By incorporating more plants, you can enjoy an improvement to your mood, increased levels of creativity, stress relief, and less air pollutants in the atmosphere. The best part is that with indoor plants, you don't necessarily need to have a green thumb — options like long-lasting succulents are available for those who are looking for low maintenance options!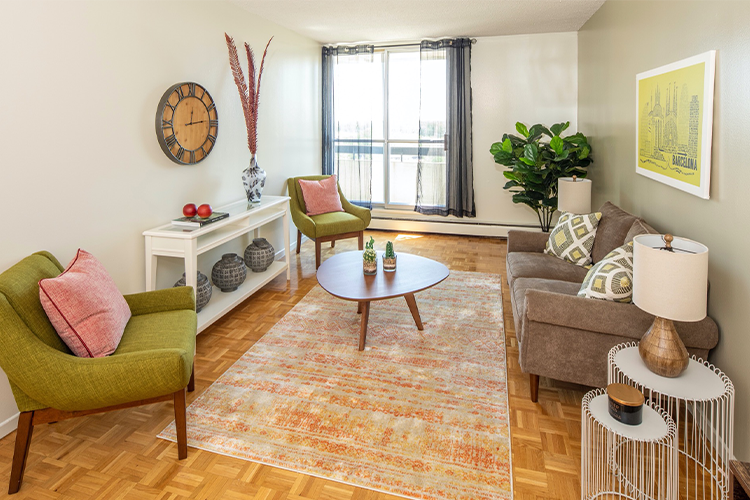 Photo: The Oaks
We hope you're able to take these tips and transform your space into its highest potential. Don't forget to share your apartment living designs with us on our social media channels – tag us so we can see how you've designed your Osgoode space. After all, anything is possible with a little bit of declutter and design!