Ottawa and Gatineau are lucky to have a wide variety of local restaurants and must-visit patios. With peak patio season officially underway, there's no better time to take advantage of the summer sun and try a new place – or return to an old favourite!
Read on to explore favourite patios in Ottawa and Gatineau, separated by neighbourhood. Don't forget to follow us on Instagram and Facebook, and tag us in your favourite spots!
Downtown Ottawa
Centrally situated in the Byward Market and within walking distance from our downtown properties, you'll find the hidden patio gem that connects four amazing restaurants. Nestled in between the Courtyard Restaurant, Social, Mamma Grazzi's and Clarendon, this spot features the dreamiest fairy lights, creating a magical ambience with a European feel. Another must-try in this area is Copper Spirits and Sights – an underrated staple on the 16th floor of the Andaz Hotel with a menu that includes something everyone will love, and arguably the best views of Ottawa! A sophisticated feel and lengthy bar menu make this cocktail lounge a summer highlight for anyone who steps inside.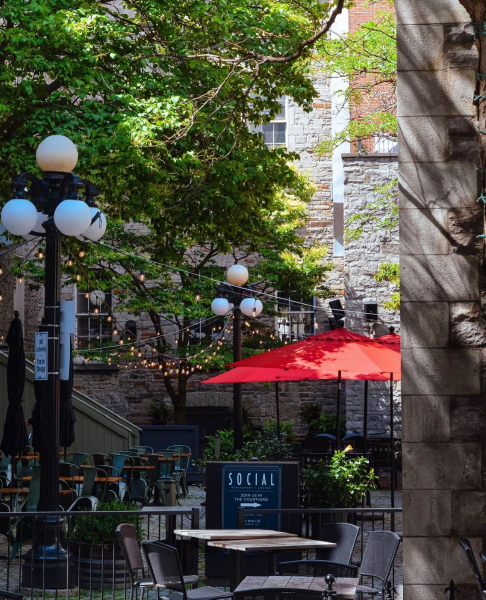 Photo of by @elizabethpotterphoto on Instagram
Ottawa West
Located in the heart of Westboro Village in our Ottawa West neighbourhood, Churchill's is a tavern-style restaurant offering a variety of beers, elevated pub food, and a rooftop patio. Enjoy the laid-back, British-inspired flare with its French restaurant quality, and explore their timeless menu for lunch or dinner. Another nearby option is the nearby Clocktower Brew Pub! This destination has the largest patio Westboro has to offer and is based in Ottawa's trendiest neighbourhoods for a good vibe all the time.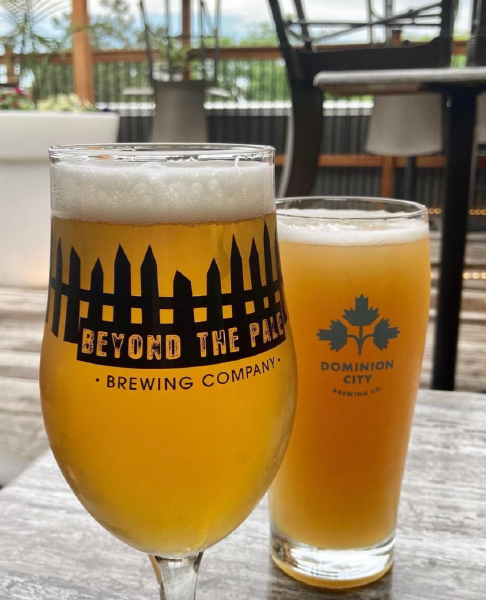 Photo of Churchill's by @itsalwaysdipaseason on Instagram
Ottawa East
On the edge of our Ottawa East neighbourhood is the Bridge Public House, nestled along the banks of the scenic Ottawa River at the Adawe Crossing. Inside the Rideau Sports Centre, this restaurant is family friendly, bringing together amazing food and drinks with a modern twist. Just a short drive away is the Rockliffe Boathouse and Marina, a seasonal destination situated riverside offering hearty pub fare and beer, all on a floating deck! Who doesn't love live music, delicious cuisine, and lakeside views?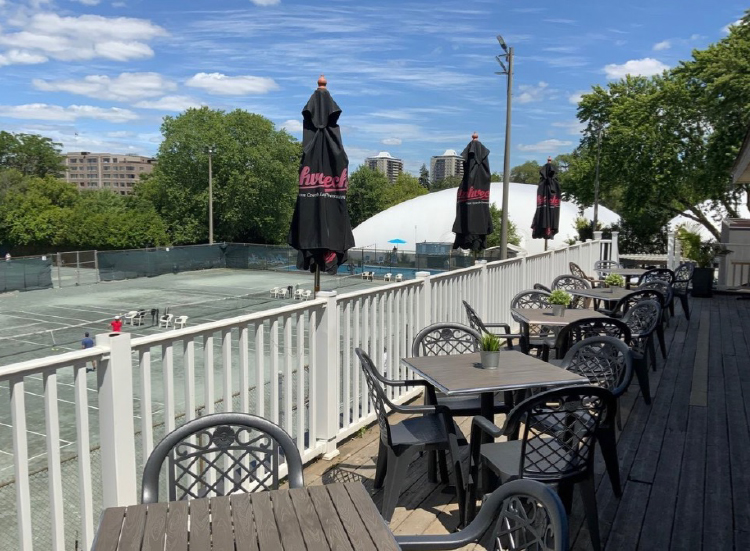 Photo of the Bridge Public House by @thebridge_ph on Instagram
Ottawa South
Nearby to our Ottawa South neighbourhood is Lansdowne Park, a hotspot for patios and unforgettable Ottawa cuisine. As a Southern California-inspired street food restaurant, Banditos specializes in creating a laid-back atmosphere with all the classic Mexican food everyone knows and loves! Their patio is spacious and features eclectic décor, overlooking the Glebe's lively Bank Street. After an Ottawa Redblacks game or shopping at a Lansdowne Park flea market, check out the restaurants nearby; including CRAFT Beer Market, LOCAL Public Eatery, and Joey! With a fresh vibe enjoyable for all and menus that are both fun and diverse, each of these spots are must-tries while visiting the area. Not to mention that they also serve up some of the city's best cocktails, wines, and other spirits perfect for embracing that summer feeling.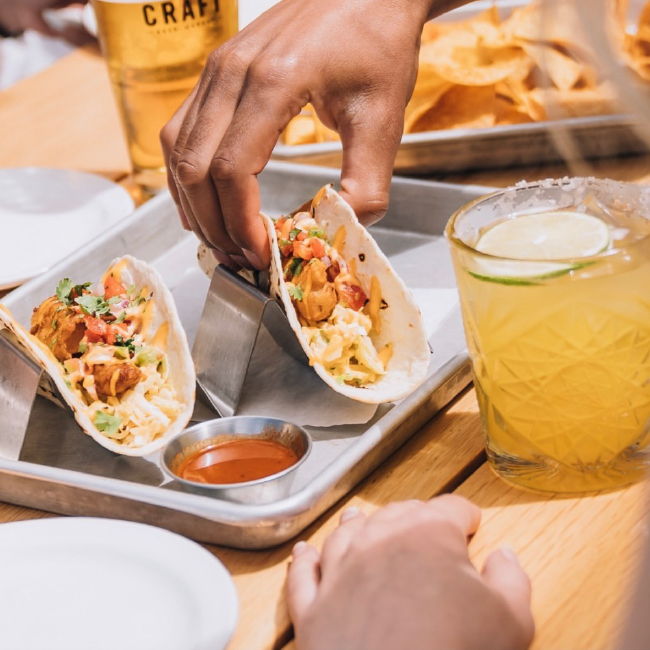 Photo of CRAFT Beer Market by
@craftottawa
on Instagram
Gatineau
Nearby to all of our Gatineau apartments, Les Brasseurs Du Temps offers tasty bar bites and beers brewed on-site on Rue Montcalm. Producing their beverages on-site means that each one has been curated using top-quality ingredients, resulting in uncompromising flavour. Although it may be a slightly farther journey, Le Rituel is situated in the picturesque setting of Le Sorcier Golf Club and features incredible cuisine alongside unforgettable views. Visit on Tuesdays to take advantage of their steak, fries, and beer special, or opt to go on Thursdays to enjoy a special on bubbles and shrimp!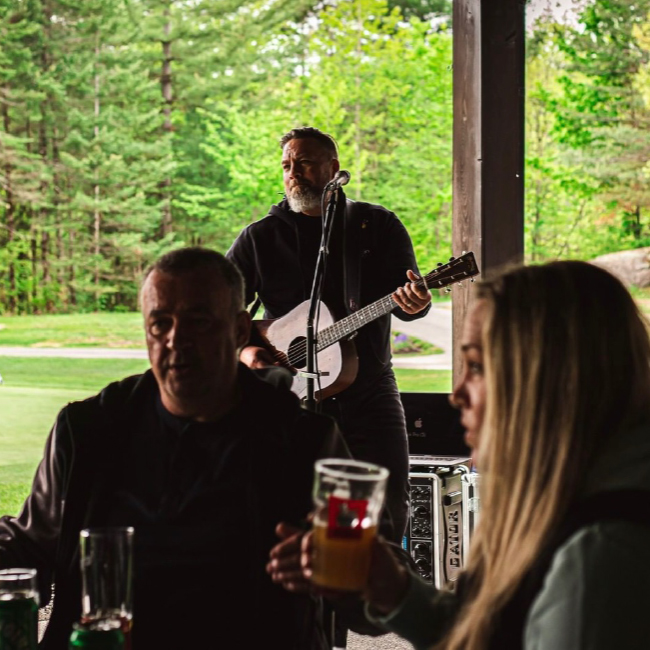 Photo of Le Ritual by
@restaurantlerituel
on Instagram
In a city like ours, the possibilities are truly endless for finding the perfect patio to visit – whether you're looking for a mid-week brunch, or a lively Saturday night gathering. To explore even more of what Ottawa and Gatineau has to offer in terms of patio options, we recommend taking a look at this article by Ottawa Tourism, in addition to this blog post by Tourisme Outaouais. Happy patio season!