Mother Nature has been hard at work creating her fall masterpiece with an array of yellows, reds and oranges beginning to surface in Ottawa's landscape. While our Osgoode Properties residents are surrounded by fall's beauty at their doorsteps, there is much more to explore around the city. These gorgeous colours are only here for a limited time– so grab your camera, your loved ones (human or furry), and don't forget to put on your favourite fall sweater!
Here are a few of our favourite spots to capture your picture-perfect, Instagram-worthy fall photos!
Pine Grove Trail
There is no shortage of changing leaves at Pine Grove Trail with over 18km of trails, all easily accessible. Best of all, these trails are pet-friendly (like our properties!). For Osgoode Properties residents living in our Ottawa South neighbourhood, Pine Grove Trail is a quick car ride and offers three main parking areas. You'll get a healthy dose of fresh air while you scout for your perfect backdrop.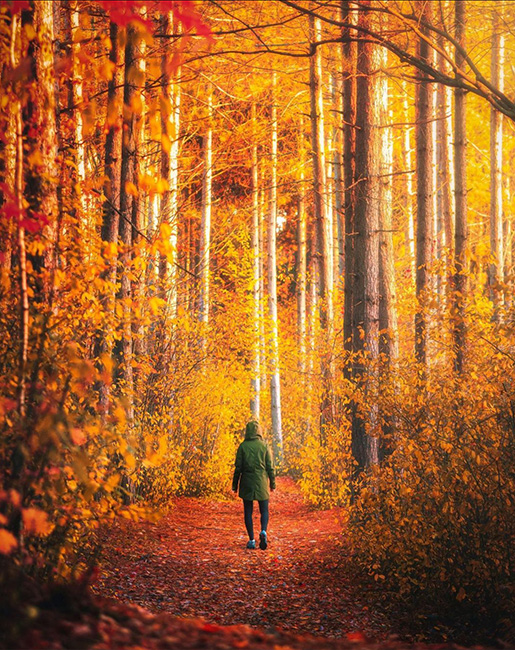 Photo by @caustin89 on Instagram
Dominion Arboretum (Central Experimental Farm)
You really don't have to leave the city to be immersed in nature! At the Dominion Arboretum you'll find 86 acres of land with more than 2,000 varieties of trees and shrubs – all in close proximity to Osgoode Properties residents living in Downtown, Ottawa West and Ottawa South neighbourhoods. You can explore this beautiful area with one of the many winding paths. On the south-east side there is a lookout that offers a panoramic view of the historic Rideau Canal and the north-east side overlooks Dow's Lake.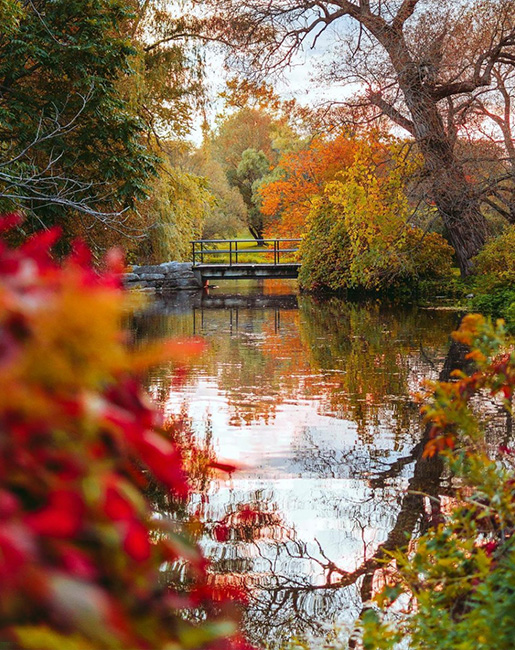 Photo by @elizabethpotterphoto on Instagram
Log Cabin Orchard
Pumpkin patches and apple orchards are not only a fall staple, but they also make for a gorgeous backdrop mixed with the changing leaves! The Log Cabin Orchard is located 20min south of Ottawa and worth the drive. After you've snapped that perfect picture, you can pick up some apples and pumpkins too, open Mon-Fri 9am to 5pm and Sat-Sun 9am to 6pm.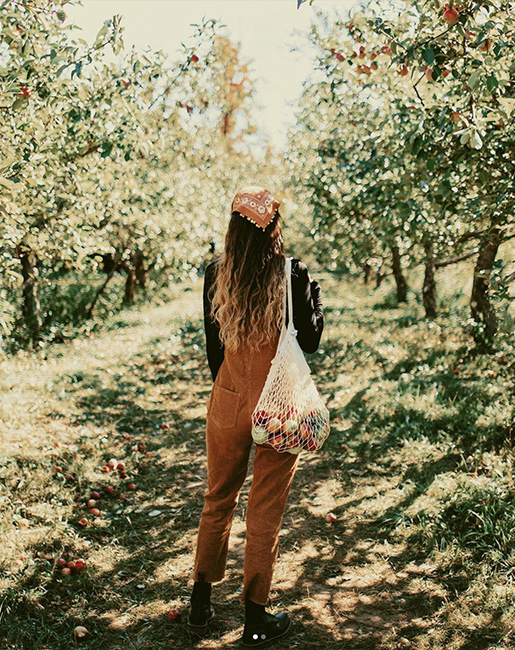 Photo by @theottawadiaries on Instagram
Gatineau Park
It's no surprise this spot has made its way onto this list, with its close proximity to Osgoode Properties residents living in our Ottawa and Gatineau neighbourhoods. Gatineau Park is the largest green space in the National Capital Region and the second-most visited park in Canada. There are various points of interest and historical places throughout to discover. There are also several hiking paths varying from easy to difficult – so you can also get your workout in while you take in the scenic fall landscapes.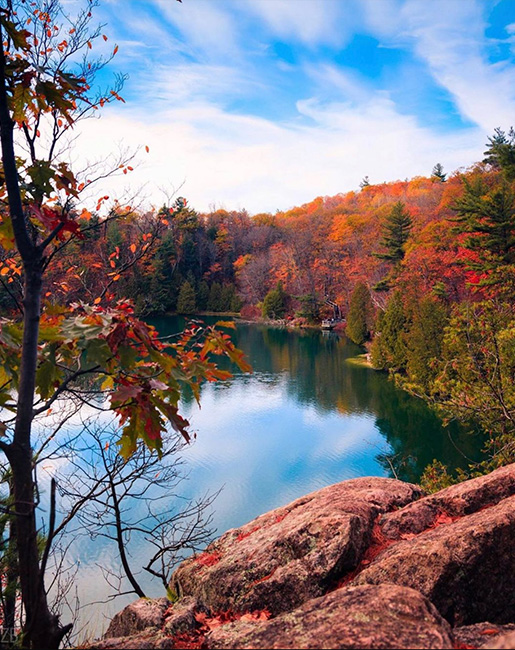 Photo by @ziadbaroudy on Instagram
Carbide Willson Ruins
This last spot is also on the Quebec side and requires a little more dedication to reach it. But if you are looking to get unique and beautiful fall photos – it's worth the trek! Located next to Meech Lake you'll find the Carbide Willson Ruins, an old fertilizer plant with a unique history, hidden within the forest. The trail to reach the area is approximately 3.25km (round trip). You'll be sure to snap some stunning photos that will make your followers envious.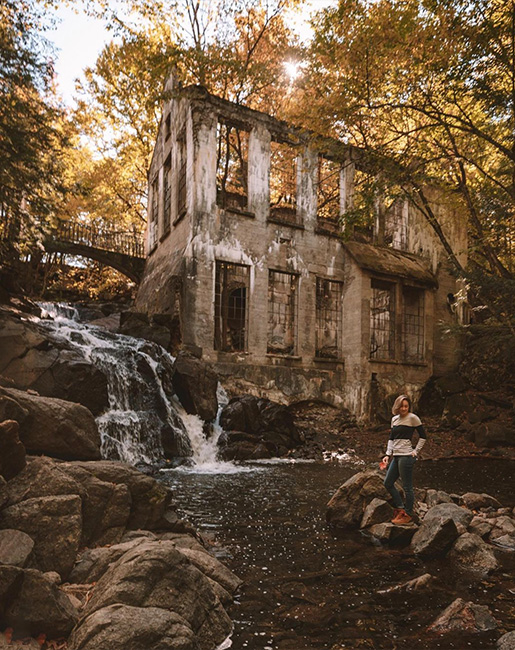 Photo by @prosecco.mel on Instagram
Take advantage of the milder days to come and explore these picture-perfect fall spots before the leaves fall! Get out there, get creative and let your inner photographer shine, and don't forget to tag us in your photos at @osgoodeapts! #OsgoodeLovesLocal
If you're looking for fall family-friendly outdoor activity ideas, head over to our last blog Thanksgiving Long Weekend Activities Around Ottawa and Gatineau.