Let's face it: The cold weather is here to stay and, in some cities, the snow has even begun to fall. With the cold Canadian winter we have ahead of us, Osgoode Properties understands the importance of turning your apartment into a warm and inviting sanctuary. We're here to provide tips to create a cozy ambiance that will make your apartment the perfect retreat for the winter season.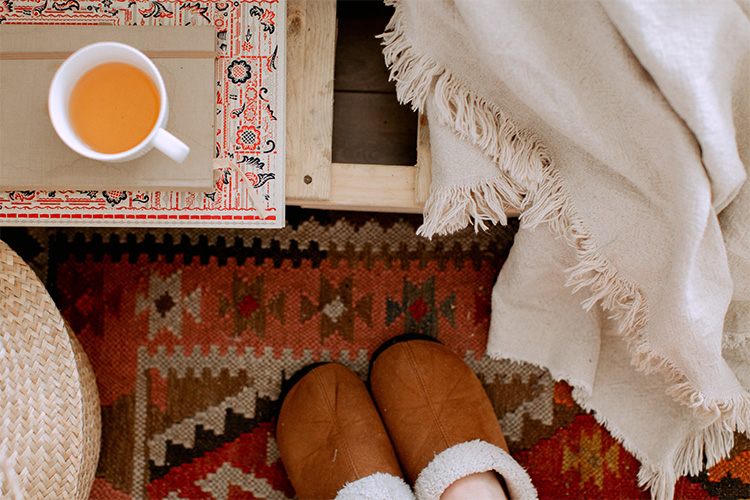 Image from Pexels

Love Your Layers
Consider placing area rugs on hardwood or tile floors to add warmth and coziness to your apartment. Not only do they provide insulation, but they also create a comfortable atmosphere underfoot. Decorating your space with soft, warm throws and plush cushions for your sofa and chairs can make a significant difference. Hanging heavy curtains or drapes adds a touch of style and helps keep the cold out and the warmth in during the evenings. Picture luxe fabrics in deep gem tones or bold patterns for some extra flair that'll complement your cozy vibe.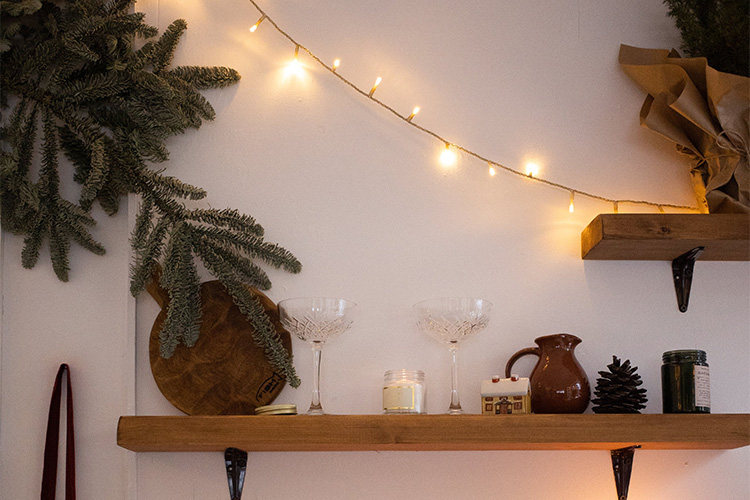 Image from
Pexels

Dramatize Your Decor
Transform your apartment's decor to reflect the season. Warm lighting with candles, string lights, and table lamps can help set the right mood. Incorporate cozy textiles like flannel or fleece blankets and knit pillow covers for an extra touch of comfort. Invite the season's spirit into your home with winter-themed decorations such as snowflake bulbs hung from your curtain rod, pinecone candles adorning your end tables, and evergreen branches gathered neatly in a decorative vase. Display your favourite winter artwork or photographs to add a personal touch to your space. The Rideau Canal in Ottawa or MacKinnon Ravine Park in Edmonton offer beautiful settings to snag some winter photos.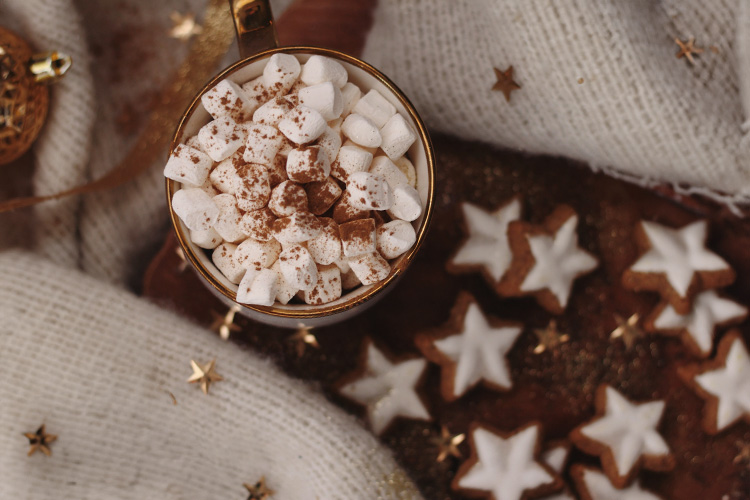 Image from
Pexels

Cozy Up with a Warm Drink
Consider creating a dedicated space in your apartment for a hot beverage station. Set up a small table with a kettle, various teas, hot chocolate, and coffee supplies for a comforting treat on chilly days. For a little extra fun, stock up on marshmallows, sprinkles, and whipped cream to garnish your warm drinks. Find a perfect spot to curl up with a good book and escape the winter cold—maybe a relaxing reading area by a window with a comfortable chair, a soft blanket, and a bookshelf.

Creating a warm and cozy atmosphere in your apartment during the winter is about attention to detail and an inviting ambiance. Osgoode Properties is dedicated to your comfort, and we hope these tips help you embrace the winter season with open arms. Stay cozy, stay warm, and make the most of this beautiful time of the year.
Consider ways to create a more relaxing atmosphere in your home this winter. Check out 6 Ways to Create a Relaxing Oasis in your Osgoode Properties Apartment.