As we welcome a new season of fresh beginnings, there's no better feeling than getting your space organized and refreshed for warmer temperatures and for some, more chaotic day-to-day activities. Whether you spend your spring and summer out and about, or inside at work, the benefits of a good spring cleaning are endless.
The Entryway
Returning home to a clean and organized entryway is always satisfying for you, but it also leaves your guests with a great first impression of your space.
First things first – remember to clean the doormat! We suggest investing in two doormats, one on the inside of your home and one on the outside to maximize the amount of trapped dirt. To refresh, start with vacuuming mats on both sides, give them a good soak in your bathtub and air-dry. For lighter indoor mats, after a good vacuum and pretreating any stains, you can use the washer and then air-dry.
Not everyone has the advantage of a full mudroom. Shoes collecting at the door, especially while living in a smaller space, can be both a hazard and a pain! It's always worth DIYing or purchasing a good quality shoe rack to ensure that your entryway stays as clear as possible through the year.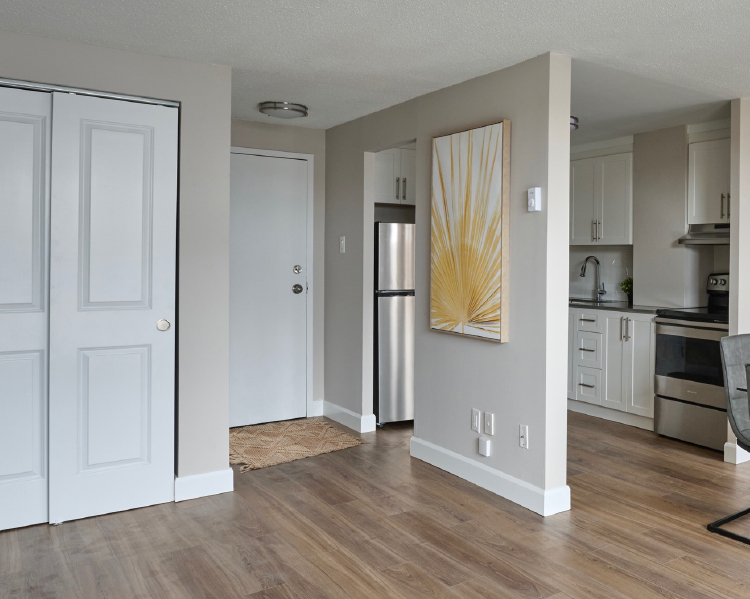 Image of Lincoln Park Tower Apartments

The Living Room
Otherwise known as the hub of the home, the living room is a space that is certainly well-used. As the place where you relax after a long day, your living room should prioritize comfort, which is why ensuring that it gets a deep clean for the new season is so necessary.
It's no secret that cleaning your living room seating is essential when it comes to spring cleaning. This includes couch cushions, chairs, ottomans, and anything else that gets sat on. Vacuuming your furniture is always a satisfying task, especially if you're a pet owner! Just make sure to pull your furniture away from any walls before getting started, to ensure you are trapping as much dirt and dust as you possibly can.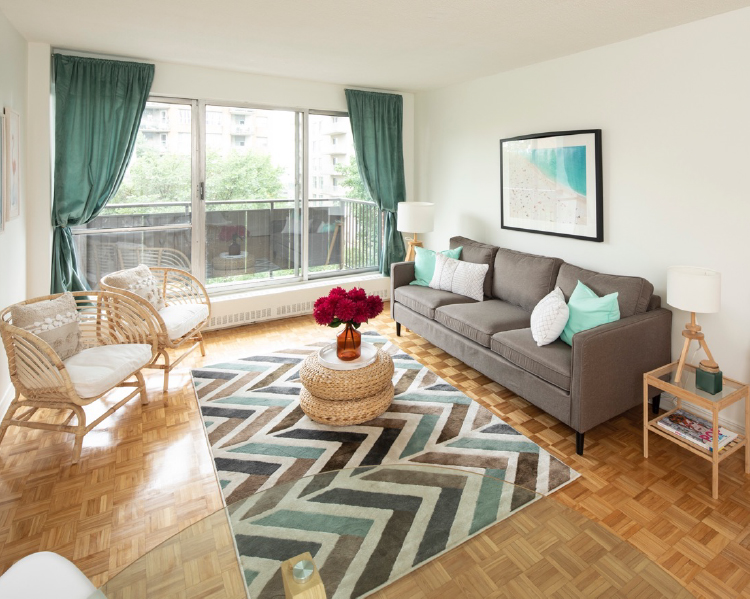 Image of Brittany Drive Apartments

The Bathroom
The bathroom is usually the most dreaded area of the home to clean, however its importance is undeniable. Just like how you tackle your overall spring-cleaning process one room at a time, in the bathroom it's a good idea to take it one section at a time.
Drawers can be pain to keep organized and clean if you are someone who owns a lot of products! Because these hidden spaces are rarely seen by anyone, it's easy to see why they don't get refreshed as often. We encourage you to get started by tossing everything that is empty, expired or no longer needed, before going to a dollar store or hitting Amazon to invest in plastic drawer organizers. These can be a real-life saver to staying organized and keeping drawers clean going forward.
Keeping your drains in the bathroom smelling and looking fresh is a small task that will make a big difference. Help keep them free flowing by mixing a ½ cup of baking soda with a ¼ cup of table salt and pouring that mixture down each drain, followed by 1 cup of heated vinegar! Let this stand for 15-20 minutes, and then run the water for a few seconds. This tip is especially useful if you have a second bathroom that doesn't get used as often!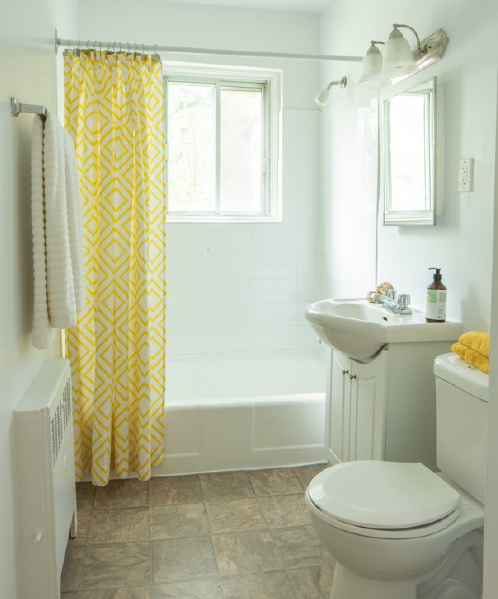 Image of Eastwood Park Apartments

The Bedroom
Your bedroom should be a place of serenity and relaxation – and it deserves to be freshened up as often as possible!
It's time to wash those comforters, mattress protector and clean those pillows – a task that realistically should be done around 2-3 times a year. If you make sure to check the manufacturer's label before tossing into the washing machine, this should be an easy task.
While you're washing those items, this is a great time to clean your mattress. Kill dust mites in your mattress by pressing firmly using the upholstery tool on your vacuum and cleaning the top and sides. After vacuuming, a pro tip is to sanitize the mattress with a disinfectant spray or to use an iron to kill dust mites closer to the surface.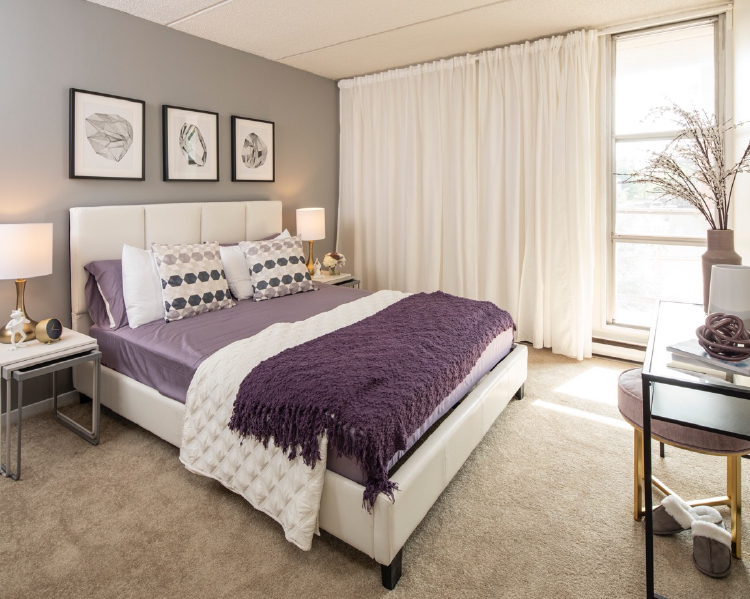 Image of Le Faubourg De L'île Apartments

The Kitchen
A lot happens in your kitchen every day, month, and year! Junk drawers are formed, the oven is frequently used, and kitchen cabinets get painted with fingerprints. As the last space we're including in this post, it's another one that is certainly worth dedicating a day to organizing.
Cleaning your oven is an essential to a good kitchen deep clean. If your appliance doesn't feature a self-cleaning option, place a hot, wet cloth on top of any burned spots to help soften any gunk. Afterwards, scrub with a mixture of baking powder and a heavy-duty cleaning pad before rinsing and wiping dry to make your oven look as good as new!
In addition to wiping down your fridge's interior shelving on a regular basis, remember to also give the removable bins and shelves some love. Wash as you would your dishes with warm, soapy water to remove any food bacteria and spillage. Toss any expired food items is also a must!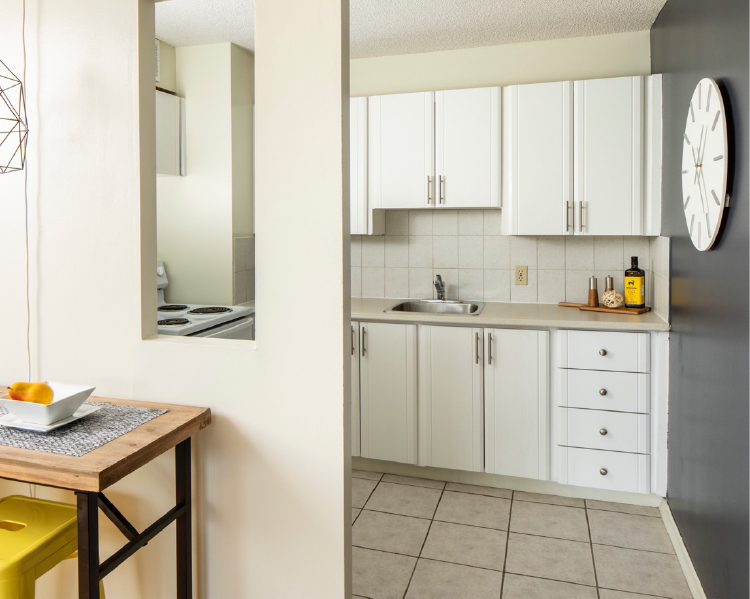 Image of Riverton Park Apartments

Lesser practiced (and just as needed) is to wipe down all the walls and doors in your home! These areas are rarely cleaned and tend to collect greasy fingerprints, dust, and stains throughout the year. It's as easy as using a damp microfiber cloth and working your way down from the top to bottom – your walls and doors are sure to look as good as new! For bonus points, use a bacterial-killing spray on all your doorknobs.
After reading this article, we hope we reminded you of some of the essentials for your seasonal cleaning list. We wish you all the best in your spring cleaning ventures, and hope you have a very productive and satisfying deep clean!
For tips on keeping your space decluttered through the entire year, we recommend looking at our 'New Year, New Space! Refresh Your Home With Our Decluttering Tips' blog post here.