The new year is rolling in quickly and Osgoode Properties has been hard at work upgrading and renovating our properties to offer residents the most comfortable spaces to call home. Just in time for 2023, we're excited to share exactly what we've been working on!
Platinum Suites Conversion Project – Capital Royal Renovations:
The platinum suites at Lincoln Park Tower, Parkway Towers, Lakeview Apartments, The Faircrest, and Riverton Park have all received upgrades this year! Capital Royal Renovations has installed all-new granite countertops and stainless-steel appliances for the kitchen aficionados among our residents. The suites have been upgraded with new doors and cabinets, high-quality laminate vinyl panel flooring, individual thermostats, and walk-in closets to create a luxurious feeling for the utmost in comfort.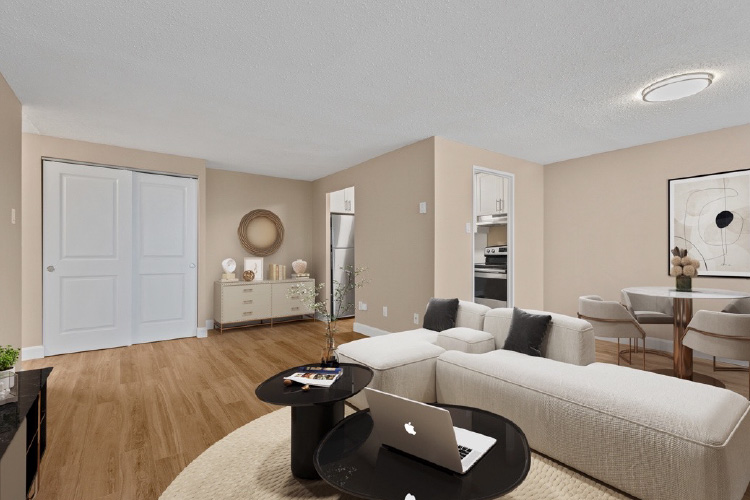 Image from Lincoln Park Towers
Common Area Renovation – Lincoln Park Towers:
Upon entering Lincoln Park Towers now, you're greeted with modern, updated finishings, bright lighting, new carpeting, and comfortable seating. Neutral greys, creams, and browns were chosen to create a warm, inviting atmosphere while flush mount light fixtures were installed to maximize ceiling space and create an open concept feeling.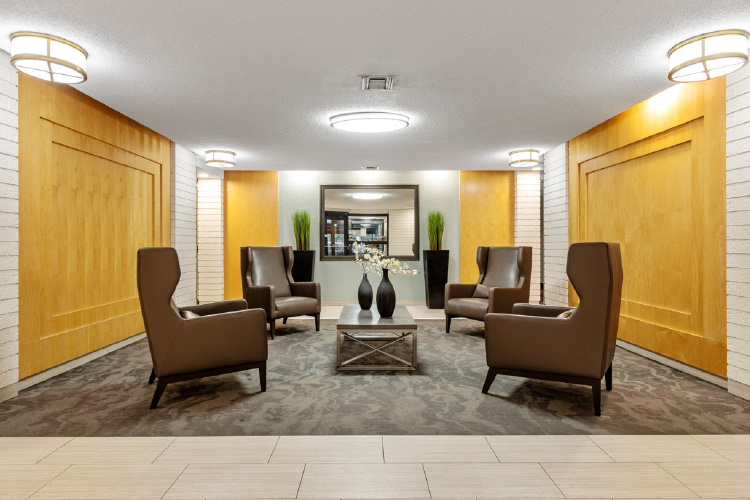 Image from Lincoln Park Tower
Roof Renovation – The Juliana:
Osgoode Properties construction project manager, Todd Davies, led a roof renovation this year at The Juliana on Bronson Avenue. Interface Contracting Solutions and Cleland Jardine Engineering partnered to replace the old roofing system, install new roof anchors and new roof drains. The project was finished with perimeter flashing to weatherproof and seal the roof cover system at the edge of the building.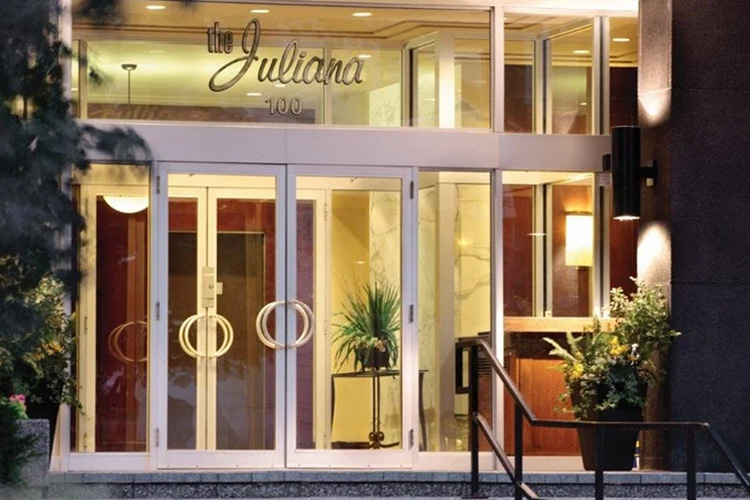 Image from The Juliana
New Monument Signs:
In keeping up with appearances, we've added new monuments at Kingsview Apartments, Riverside Towers, The Faircrest, Eastwood Park Apartments, Le Faubourg de L'ile in Gatineau, The Oaks Apartments, Brittany Drive Apartments, and Pleasant Park. When driving up to one of these properties, you'll be welcomed by new signage that reflects a modern, clean design displaying the name of each residence, address, and contact information for the property. A little bit of greenery and floral add a colourful touch to the base of each sign!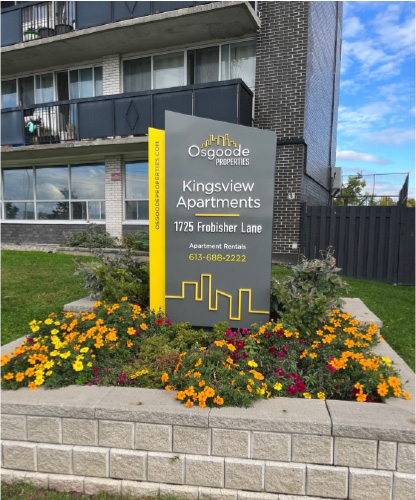 Image from Kingsview Apartments
Pool Upgrade – The Oaks Apartments:
Although summer is out of sight (for now!), residents living in The Oaks in Ottawa South will be enjoying an upgraded pool in 2023! New fencing and a new pool deck have been installed and new furniture added to create a fun and inviting outdoor space where residents can sit back and relax when the heat hits Ottawa.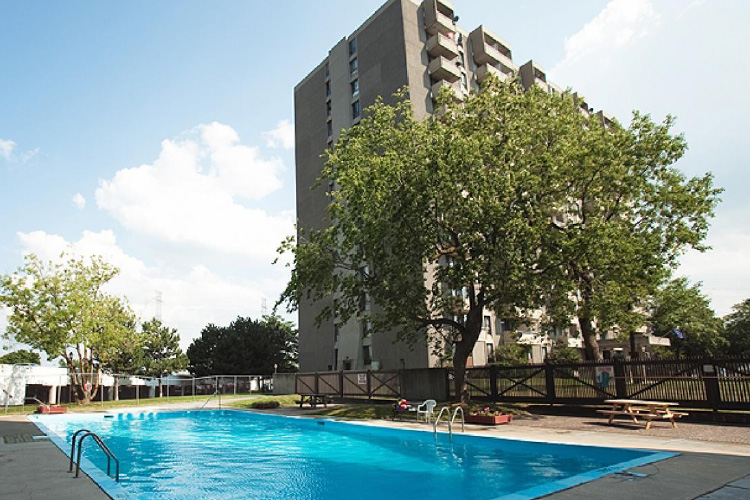 Image from The Oaks Apartments
Generator Project Upgrades:
Riverside Towers, Lakeview Apartments, and Le 700 St Joseph in Gatineau have been equipped with new emergency generators to ensure our residents never go without power, especially in the cold winter months! Emergency generators ensure the buildings maintain power in the event of an outage. Each generator is maintained regularly and kept up to date, meaning residents can rest easy knowing they'll always have power.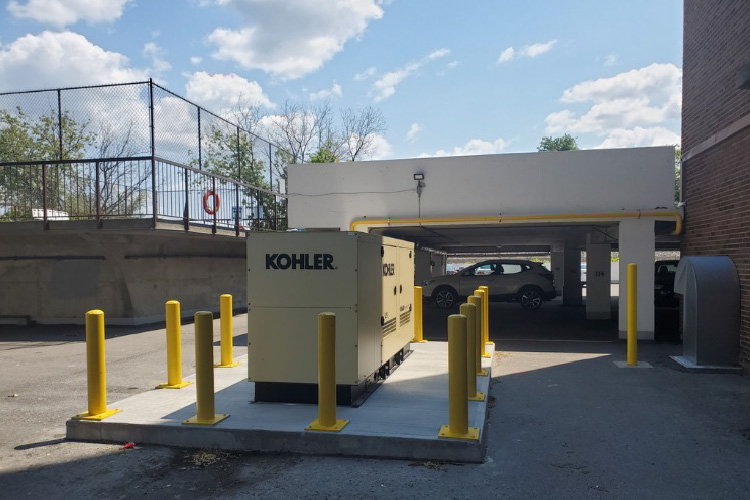 It has been a busy construction season at Osgoode Properties! We're always working to bring you, our residents, the most comfortable and modern living spaces in Ottawa and the National Capital Region. There are many other projects that are ongoing, and we're excited to unveil them in 2023!
As always, we thank our residents for being patient and considerate while your living spaces undergo these upgrades. Together, we're creating the most desirable communities!
Looking for simple ways to upgrade your personal space? Check out this post for some fun ideas, How to Spice Up Your Apartment on a Budget.